Image: Creative Commons (CC)
​
Well, not exactly. But he was instrumental in setting up the meeting(s) where president Trump was allegedly briefed about UFO activities going on in our planet, at least according to an article posted in The Guardian:
but I do know that we helped set up briefings for the White House.
Tom DeLonge, the former Blink-182 rock band strongman - now turned UFO Guru - is on a mission to enlighten the populace and their leadership about an alien reality we can no longer afford to sweep under the rug. Tom, who took interest in the subject at an early age, is not your average UFO believer, though. His ideas about the nature and origin of UAPs are not what you would call "orthodox" in ufology circles. Contrary to the nurtured narrative spouted in the community, Tom is not of the opinion that these entities are necessarily from other planets or even our physical universe:
"People need to buckle up," he says, "open their minds and stop talking about, you know, aliens and extraterrestrials, because I have a feeling that that's not exactly what it is.
DeLonge, compelled by an overwhelming urge to discover the true nature behind the phenomenon, decided to forgo a successful band gig to spearhead TTSA, a "collaboration between academia, industry, and pop culture to advance society's understanding of scientific phenomena and its technological implications." The company, which boasts of an impressive cadre of academics and former leaders of various U.S. intelligence agencies, is on a mission to undermine the UFO stovepiping happening at the highest levels of government:
There's just a vacuum of conversation. Our government has had decades of the very difficult burden of dealing with something that is extremely advanced but poorly understood. They need time to dig into this, to understand it, to gather data and analyse it.
Continue reading below: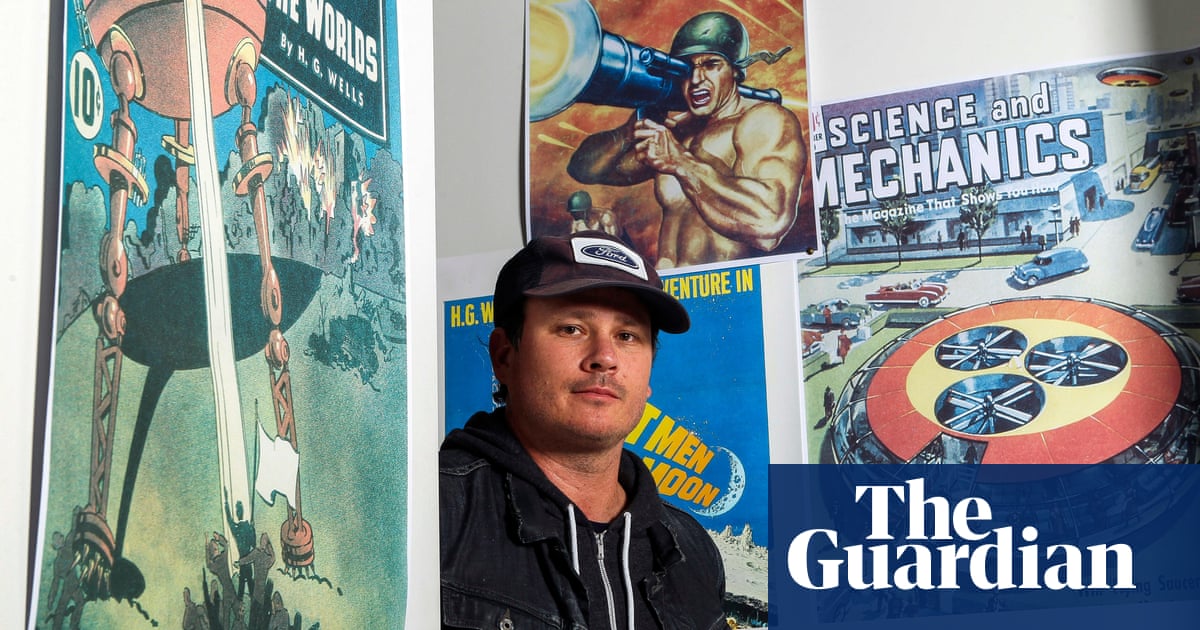 The ex-Blink-182 singer now has his own UFO show. He talks about spooked moon-walkers, a mysterious 1940s crash – and what Donald Trump and Boris Johnson dare not reveal

www.theguardian.com