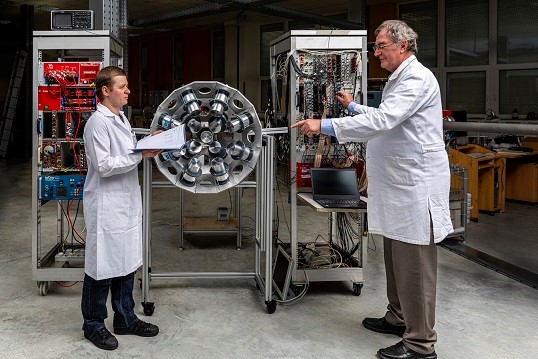 Image: Attila Krasznahorkay
​
A Hungarian physics team searching for evidence of particles that could potentially explain dark matter, stumbled upon wut may turn out to be a fifth force of nature previously hypothesised but never before seen in the laboratory. The research group discovered the tantalizing signature of an unknown subatomic particle while bombarding thin sheets of lithium -7 with protons.
The mystery particle, which the team is calling, "X17" could turn out to be the boson carrier of a new force, or even the interaction byproduct of an old force that we failed to completely understand. Either way, exciting new times ahead in physics as scientists scramble to confirm the experimental results and come up with a theoretical description of the event.
Learn more:
Fifth Force
Scientific Preprint