Image: Commons/C2CAM/TTS
​
After several decades avoiding the limelight, retired CIA officer James "Jim" Semivan finally made his debut on Coast to Coast AM with George Knapp. Mr. Semivan spent more than 25 years in the Central Intelligence Agency's National Clandestine Service, a position that afforded him the privilege of serving on multiple overseas and domestic tours as well as holding senior management positions in CIA headquarters.
Known to our community through the works of Canadian UFO researcher Grant Cameron, the decorated intelligence officer became interested in the phenomenon after having a close and personal experience with an otherworldly hooded entity in the confines of his own bedroom. The unnerving experience - which left Semivan in a state of confusion and wonder - served as a catalyst to launch his lifelong pursuit of answers to the paranormal enigma both inside and outside the purview of the intelligence community.
A decade or so after his official retirement from the agency, Jim joined the ranks of Tom Delonge's To The Stars Academy as co-founder and vice-president of operations. It is in this capacity that Semivan played his most seminal role in the dissemination of UFO revelations that took the mainstream media by storm in December 2017. Jim, who had previously liaised with Luis Elizondo while the latter was still serving as director of the Pentagon's Advanced Aerospace Threat Identification Program, was instrumental in spearheading the current global UFO revival we are experiencing.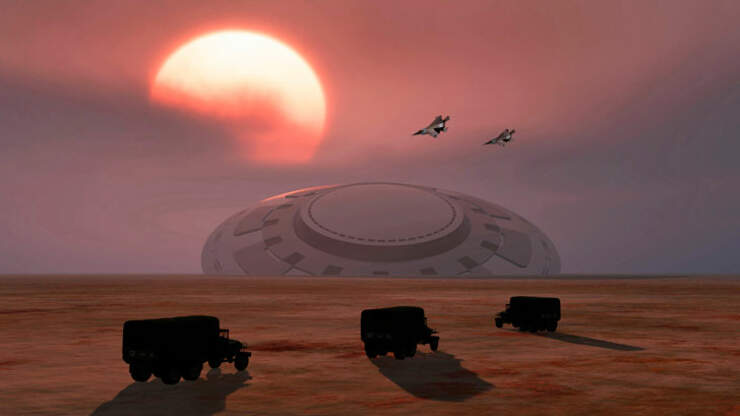 Two veteran CIA officers, Jim Semivan, and John Ramirez joined George Knapp to discuss the CIA's role in the study of UFOs and their own personal encounters.

www.coasttocoastam.com