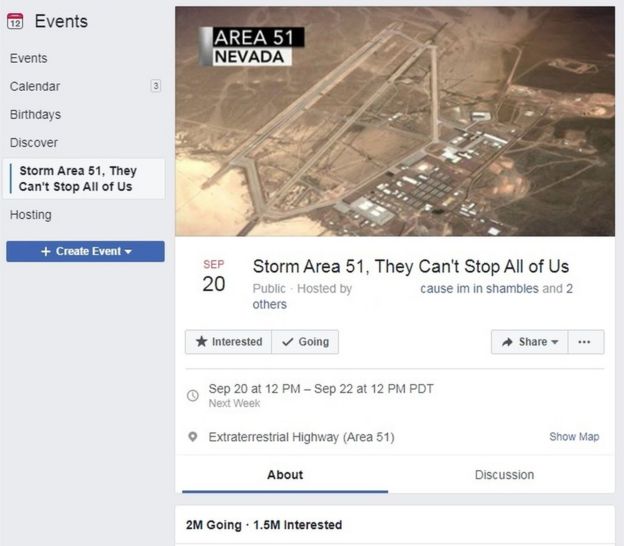 Image: Matty Roberts via Facebook
​
It appears a large gathering of UFO enthusiasts are planning to storm the Groom Lake facility sometime in September. The call to invade the secret base in Nevada started as a joke on Facebook, but is quickly growing into a
serious
movement to push for government openness about the alien subject.
Matty Roberts, the mastermind behind the event, says the idea came to him after a full-day bender of video games and UFO documentaries. Inspired by the recently released film by Jeremy Corbell,
Bob Lazar: Area 51 & Flying Saucers
, and The Joe Rogan Experience featuring Bob, Matty took to social media with the message to "Storm Area 51, They Can't Stop All of Us."
It remains to be seen if the masses will actually attend the highly controversial event, but mainstream media outlets are starting to pay attention to a young man shouting for disclosure.