Image: DOD
​
There is a new space race and things are heating up. Civilian entrepreneurs are designing and testing their space systems in an attempt to place themselves at the head of the future orbital market boom that will come from demands of the private sector as well as the government's. In the past month, both SpaceX and Blue Origin successfully launched their founders to the very edge of our planet, thereby demonstrating their willingness and ability to finance a permanent human presence throughout the solar system. This new kind of gold rush for the ultimate frontier has inevitably sparked the interest of every industrialized nation in the globe to consider investing in the nascent US' private sector space industry, or aggressively pursue their own programs and agendas.
With the increased orbital traffic, however, the chances of conflict between competing nations increases exponentially. In order to protect valuable space assets, the US is taking the necessary steps to safeguard its interests and those of its allies in the outer vacuum. To that end, new military branches such as the Space Force, and divisions of existing ones are implementing crash programs to train armed forces personnel in the space arena.
In August of this year, the US Army Space and Missile Defense Command's 1st Space Brigade began training select Marines on the intricacies and handling of existing space defense platforms. According to a media brief, the "Marines from the newly activated Marine Corps Forces Space Command at Offutt Air Force Base in Omaha, Nebraska, will train at the Space and Missile Defense School in Colorado Springs, and then move on to embed with Army Space Support Teams. Training will include: situational awareness of space capabilities, space assets, space products, and the impact of space on operations." As traffic to and fro space increases, captains of industry and investors can rest assured that a contingent of bad-ass Marines are keeping an eye out for the nation's best interest. Oorah!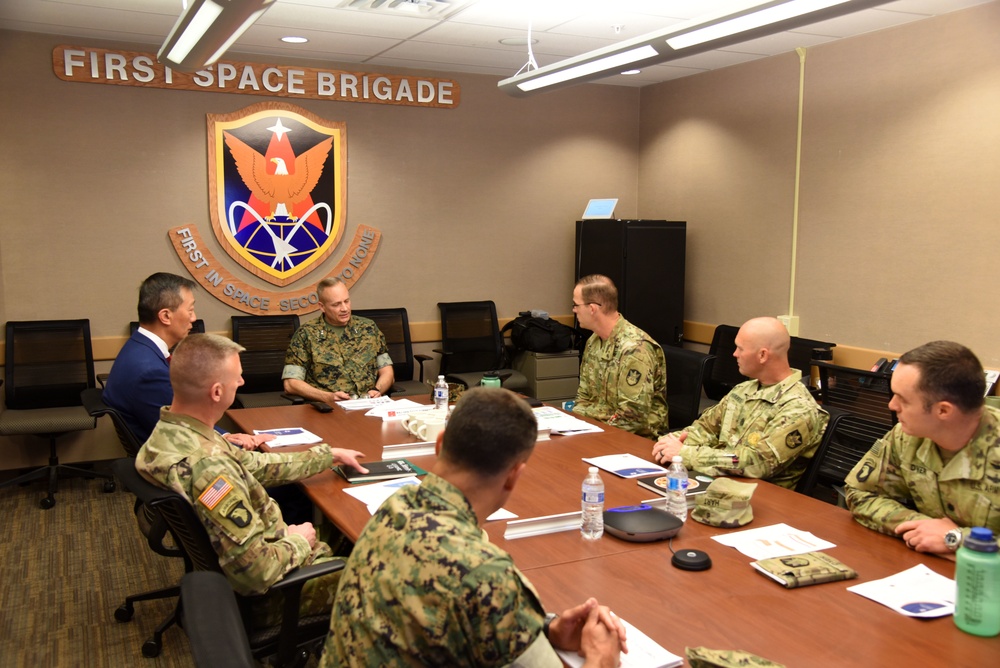 SMDC will train Marines in space capabilities to form their own teams to support joint forces operations.
www.dvidshub.net