Image: U.S. Senate
​
Democratic Senator Kirsten Gillibrand (NY) is jumping onto the UFO bandwagon with an amendment to the Fiscal Year 2022 National Defense Authorization Act (NDAA, H.R. 4350). Over the last few months, we have followed the evolution of the section that calls for the creation of a UFO office within the Department of Defense with much eagerness. Originally spearheaded by Senator Marco Rubio (R-FLA) after receiving several classified briefings on aerial phenomena activities near defense assets, the inclusion in the bill for the allocation of funds to establish an official agency dedicated to the investigation of UFOs has been a welcomed bipartisan issue in Washington D.C.
Just a couple of months ago, Senator Ruben Gallego (D-AZ) proposed a significant change to the way the subject of UFOs were to be addressed by the intelligence and defense branches of the U.S. Government by introducing his own set of provisions in the language of the bill. Now, Senator Gillibrand is expanding upon Gallego's amendment with an even more comprehensive set of guidelines that will effectively create an "Anomaly Surveillance and Resolution Office" with broad, discretionary economic and political powers to investigate the phenomena in a unhindered manner.
Senator's Gillibrand proposal is creating an atmosphere of excitement within the UFO community due to its transparency and inclusiveness. If signed into law, the amendment will deliver an unprecedented amount of UFO data into the hands of taxpayers and academic institutions that will expedite the multidisciplinary collaboration required to crack open the UFO enigma for good. Continue reading below.

The U.S. Senate may soon consider a far-reaching proposal to upgrade military and intelligence investigations of Unidentified Aerial Phenomena, and to require annual unclassified reportsby Douglas Dean Johnson @ddeanjohnson on Twitter WASHINGTON (Friday, Nov. 5, 2021, Noon EDT, with later...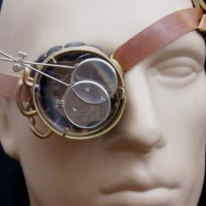 douglasjohnson.ghost.io