I have been looking at this company for a long while now. I love the idea of being hooked into a computer :)
This is not that yet but might be fun to play with. I have emailed a body Piercer in Melbourne to see if they will put the implant in me if I buy it. How cool would it be to have my car and motorbike need my hand in proximity or it wont start.
Looks like fun.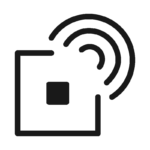 Biohacking is the next phase of human evolution. Human augmentation with microchip implants is just the first step, but an important one. Upgrade yourself today with an RFID or NFC chip implant, or try the new VivoKey cryptobionic secure implant!

dangerousthings.com