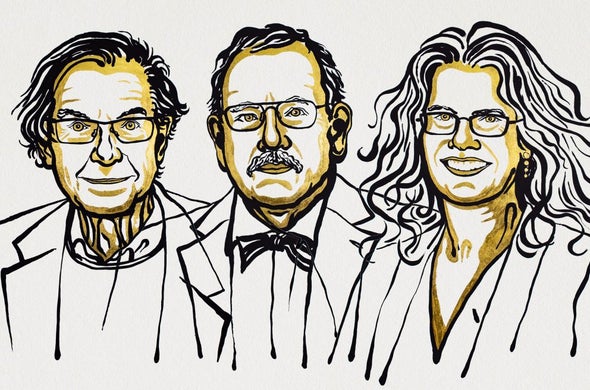 Image: Nobel Media
​
While bombs were raining down on the dank and deadly trenches of the Russian front, German artillery lieutenant Karl Schwarzschild was busy jotting down complicated math formulae that would literally echo through space and time. Karl, a physicist by profession, had enlisted in the army a year earlier to fight for God and the Fatherland at the outbreak of World War I in 1914. By the end of 1915, a copy of Albert Einstein's theory of general relativity managed to find its way into the hands of Karl, who avidly studied it during the brief lulls that often occurs between battles.
General relativity, a theory of gravitation postulated by Einstein in late November of 1915, was taking the science world by storm in stormy times. Here was a theory that superseded the Newtonian explanation of gravity in exquisite detail, but it was yet to bear fruit in terms of exact mathematical solutions describing actual natural phenomena. Its ten partial differential equations, embedded in complex tensorial form, were a beast that few dare to tackle or even try to coax an answer from. But Karl fell in love with it. And his brief romance with the 'beast' bore one of the most enigmatic and celebrated offsprings of the theory - the black hole spacetime solution.
This dark child, a prima facie oddity, was disavowed by both Einstein and Schwarzschild, who thought it too farfetched a product of the mathematics as to render it physically impossible to exist in our universe. But the child would not be denied. And almost one hundred five years after its conception, the black hole kid blossomed into a beautiful and terrifying creature known to lurk in the depths of space among the stars. Deep-seated in an eternal rage stemming from being ostracized by its progenitors, the child lashes out at anyone who wanders too close to it; its tendrils of pure spacetime curvature crushing and dissolving into oblivion friends and foes alike.
But for a trio of friendly, brilliant, and distant observers who took pity on the destitute child, the acknowledgement of its existence and subsequent experimental recognition would be greatly rewarded by the spacetime orphan...
Continue the story below: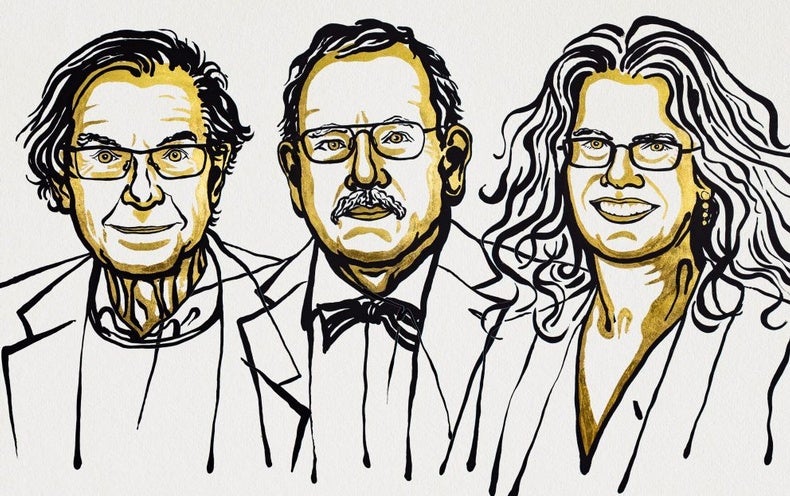 Half the award goes to Roger Penrose, with the rest split between Reinhard Genzel and Andrea Ghez, for work revealing the "darkest secrets of the universe"
www.scientificamerican.com